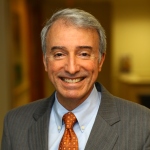 PAA Statement of Values: Diversity, Equity, and Inclusion
Apr 2016
Recent Activity
Dear Members,
The Performing Arts Alliance makes the following statement in response to controversial laws that recently have been passed and proposed in states across the nation:
The Performing Arts Alliance (PAA) values diversity in all of its forms and supports the inclusion of all people–and their self-expression, race, ethnicity, age, ability, sexual orientation, gender, socioeconomic status, geography, citizenship status, or religion–in all aspects of society. PAA stands against any policies that purposely discriminate against any group of people, such as those recently passed in North Carolina and Mississippi.
The values of diversity, equity, and inclusion are manifest in PAA's goals, governance, decision-making, communications, and advocacy. Across the performing arts field, leaders are committed to these same values as they relate to artists, audiences, administrators, volunteers, and others in our field. As a coalition of advocates for the nonprofit performing arts community, we expect similar commitments from our elected officials as well.
Sincerely,
Mario Garcia Durham

Chair
Performing Arts Alliance
Open Letter to the Field: Working Towards Equity, Diversity, and Inclusion in the Arts (5.24.16)