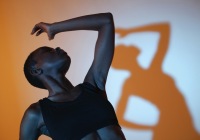 Other Issues Impacting the Performing Arts
Background on Other Issues Impacting the Performing Arts
The variety of federal issues and actions that impact the performing arts is constantly expanding. Here are some of the issues PAA is monitoring; download the issue briefs for background information, talking points, and "asks" for Congress.
Recent Activity
Carryon Regulations Finally in Place
Apr 2015
After a wait of nearly three years since a provision was signed into law that would protect musical instruments transported in-cabin, the FAA and DOT have issued final regulations that took effect on March 6. PAA joined more than 25 other national organizations in calling on the FAA to complete the rule-making process, and met with aviation industry leaders to discuss implementation of the new rules.
As the rule-making process is now complete, arts groups plan to continue coordination with the airlines, FAA, and DOT to ensure that individual airline policies and training of personnel are consistent with the new regulations. Both The League of American Orchestras and Chamber Music America published magazine articles outlining the policy changes, and national music groups will continue to update resources to help musicians prepare for travel.
Timeline of activities on Air Travel with Musical Instruments
Back to top
Archive
Looking for older information on this issue? Please visit the Archive