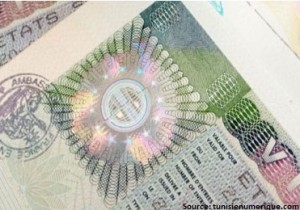 International Artist Visa Processing
Write to your lawmakers and ask them to enact the ARTS provision to improve the artist visa process!

Background on International Artist Visa Advocacy
Many U.S. nonprofit performing arts organizations partner with guest artists from abroad for performances and educational projects, creating enriching international cultural experiences in their communities. Petitioners often navigate an uncertain process for gaining approval for O and P visas to bring those artists to the United States. Difficulties include lengthy processing times, inconsistent interpretations of requirements, and unwarranted requests for further evidence.
In February 2016, the Arts Require Timely Service Act (ARTS) was reintroduced in the Senate by Sen. Orrin Hatch (R-UT) and Sen. Patrick Leahy (D-VT). The bill (S. 2510) would make the visa process more reliable and affordable. It would require that if a petition filed on or behalf of a U.S. nonprofit arts organization isn't processed within the 14 days required by statute, USCIS would have to treat that petition as a Premium Processing case free of charge.
The nature of scheduling, booking, and confirming highly sought after guest soloists and performing groups requires that the timing of the visa process be efficient and reliable. PAA is working to raise awareness in Congress of the need for an improved visa process with the goal of the ARTS Act being signed into law.
For more talking points and background information, see the Artist Visa Advocacy Issue Brief.
What We're Asking For
We urge Congress to:
Enact the Arts Require Timely Service (ARTS) provision, which will require U.S. Citizenship and Immigration Services (USCIS) to ensure timely processing of petitions filed by, or on behalf of, nonprofit arts-related organizations.

Take steps, in cooperation with the Administration, to persuade USCIS to take ongoing immediate administrative action to improve the artist visa process.
Back to top
Recent Activity
Artists' O and P Visas Exempt from Travel Ban Restrictions
Aug 2017
In late June, the Department of State announced that nonimmigrant visas, such as the O and P visas used by artists, are inherently exempt from the restrictions of the Administration's travel ban which bars people entering the United States from Iran, Libya, Somalia, Sudan, Syria, or Yemen.
The State Department announcement follows the U.S. Supreme Court's June 26 decision to lift a lower court's injunction on the ban. In this decision, the Court stated that individuals accepting a job offer from an American company may be considered to have a "bona fide relationship with a person or entity in the United States" and, thus, not be subject to the travel restrictions. The final decision for visa approvals rests with consular officials. You can find the State Department's announcement and learn more about the exemption of O and P artist visas on Artist from Abroad.
Back to top
Archive
Looking for older information on this issue? Please visit the Archive