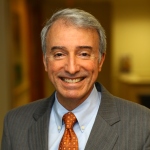 Open Letter to the Field: Working Towards Diversity, Equity, and Inclusion in the Arts
May 2016
Recent Activity
May 24, 2016
A Letter to the Field,
As is the rest of society, national arts service organizations are working to understand how to be truly relevant to and reflective of our larger society by incorporating the principles of diversity, equity, and inclusion in every aspect of their work. As Chair of the board of the Performing Arts Alliance (PAA) and President and CEO of the Association of Performing Arts Presenters (APAP), I am aware that arts organizations are grappling with understanding the various, often radical, differences in people's personal experiences and points of view. Organizations feel the urgency to take constructive steps to address how these points of view and experiences impact the artistic work being created, their internal policies, and the services provided to communities.
During the PAA board meeting on the morning of April 26, 2016 our members—leaders of a range of national performing arts organizations—engaged in a facilitated discussion about applying the lens of diversity, equity, and inclusion to our work. We made a commitment to build a common language and understanding around these principles and to intentionally build them into our shared agenda.
Later that day, we attended the meeting of arts service organization leaders hosted by the National Endowment for the Arts (NEA) that included the topic of "Diversity, Inclusivity, and Equity in the Arts." The troubling remarks made by then head of the National Association for Music Education (NAfME) Michael Butera as accounted by PAA members Keryl McCord of Alternate ROOTS and Jesse Rosen of the League of American Orchestras are a clear reminder that there are still wide gulfs barring mutual understanding and a shared vision of what diversity, equity, and inclusion mean.
The Performing Arts Alliance will continue to have these sensitive and difficult conversations—not just among ourselves, but with other organizations. We invite NAfME, including its staff, board, and new leader Mike Blakeslee, to join us at PAA as we move forward in this dialogue.
Yours,


Mario Garcia Durham
Board Chair, Performing Arts Alliance