Our Vision
The Performing Arts Alliance envisions a United States in which the diverse ecology of the performing arts is deeply-valued and supported, adequately and equitably resourced, and where participation is accessible to all.
Our Purpose
The Performing Arts Alliance is uniquely able to achieve this mission and vision on behalf of the nonprofit performing arts sector:
through the directors who lead our coalition, and through our highly- skilled staff and government affairs directors who implement the advocacy work of the Alliance;
by coordinating federal advocacy efforts and aligning interests among organizations, artists, and allies in the nonprofit performing arts sector to create a more powerful, unified voice before Congress, the White House, and federal agencies;
by operating as a learning organization where our Board members, staffs, and member networks are engaged in sharing and building knowledge for an informed performing arts field;
by exploring how the values of diversity, equity, and inclusion affect the work of PAA members and the field; the policies for which we advocate; the leadership learning agenda through which our directors share and build knowledge; and PAA's operations and activities.
Key Issues

Federal funding for the arts

Timely visa processing for foreign artists

Federal support for arts education

National policies that encourage international cultural exchange

Nonprofit charitable giving incentives

Protection of wireless technology in the performing arts

Press

Contact Information:
Amy Fitterer, PAA Board Chair &
Executive Director, Dance/USA
Tel: 202-833-1717
afitterer@danceusa.org
Join Our Team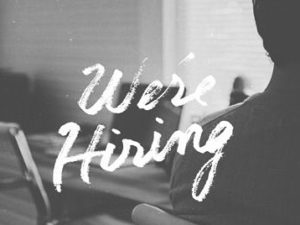 The Performing Arts Alliance is hiring a part-time administrator to support the activities of its Board of Directors and coordinate its communications and operations. This is a remote position (Washington, DC-area applicants preferred) that requires 20 hours per week and occasional travel to NYC for board meetings.
Click here for the full job description and application instructions. The deadline to apply is Friday, September 8. 
Photo credit: Benjamin Davidson, Flickr Creative Commons