Officers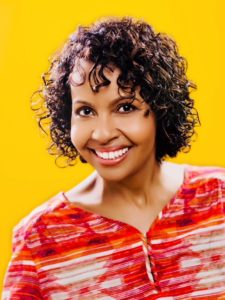 Michelle Ramos, Chair
Alternate Roots
Atlanta, GA
Dr. Michelle Ramos brings a deep and incredibly robust diversity of experience to her new role as Executive Director of Alternate Roots. Her background includes most recently working in criminal justice reform as Project Director of the Vera Institute of Justice, philanthropic work as a Program Officer at Women's Foundation of California and service organization leadership as Board Chair of Dance/USA.
In addition to being a licensed attorney, she has significant organizing experience and has committed her career to serving communities and individuals adversely impacted by issues of race, gender, disability, class, socio-economics, inequitable laws and systemic oppression.
Ramos, a retired professional ballet dancer has worked as an executive director for multiple non-profit arts organizations in many cities across the US and was Director of Dance/NYC from 2006-2010. She also serves on the boards of Dancing Grounds and BAR None in New Orleans.
She is the proud mother Broadway choreographer, Ellenore Scott, and since retiring from her own dance career, Ramos has continued to teach dance, has competed as an Ironman triathlete and now enjoys her southern New Orleans lifestyle.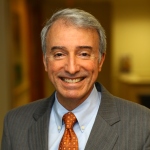 Mario Garcia Durham, Vice Chair 
Association of Performing Arts Professionals
Washington, DC
In October 2011, Mario Garcia Durham became the fifth executive director of the Association of Performing Arts Professionals since its founding in 1957.  He came to APAP from the National Endowment for the Arts where he was Director of Artist Communities and Presenting.  At the NEA, Durham contributed to such programs as An Evening of Poetry hosted by President and Mrs. Obama, the NEA Opera Honors, and he inaugurated the Artist Communities granting program. 
After holding numerous management positions and serving as performing arts director of the Yerba Buena Center for the Arts in the 1990s, Durham founded Yerba Buena Arts & Events in 2000, the producing organization of the annual Yerba Buena Gardens Festival.  This outdoor event offers more than 100 free performances by the San Francisco Opera, the San Francisco Ballet and more for an audience of 100,000 attendees. 
Durham has served on numerous boards including Galeria de la Raza and APAP's board and executive committee.  He is currently a board member of the Alliance of Artist Communities, National Center for Creative Aging, and the Cultural Data Project. He is also on the WETA Community Advisory Council and the American University Arts Management Advisory Council.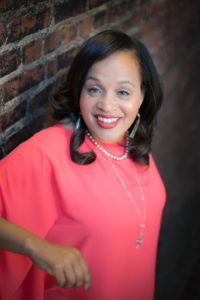 Lisa Hoffman, Secretary
Alliance of Artists Communities 
Providence, RI
Lisa Hoffman is the Executive Director of the Alliance of Artists Communities, an international association of 400+ artist residency programs and artist-centered organizations. She is the former Associate Director of the McColl Center for Art + Innovation, where she oversaw programs and strategic initiatives, community engagement, and the flagship Environmental Program. Prior to McColl Center, Lisa served as Director of Charlotte Nature Museum, and held positions as a science educator and mentor with the District of Columbia and Prince George's County Maryland Public Schools. Lisa has served on the boards of North Carolina Association of Environmental Education Centers, North Carolina Play Alliance, Jazz Arts Initiative, and Lakewood Trolley. In the Summer of 2015, she was appointed by President Barack Obama as a member of the National Museum and Library Services Board. Holding an MS degree in Biology and a BS degree in Botany from Howard University in Washington, DC, Hoffman is dedicated to social practice and the convergence of art and science as a vehicle to improve lives and effect systemic change.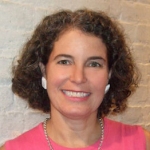 Betsy King Militello, Treasurer
National Alliance for Musical Theatre
New York, NY
Betsy King Militello comes to the National Alliance for Musical Theatre from Outward Bound where she was Vice President of Development, responsible for an $8M annual fundraising goal. Prior organizations in which she served in non-profit administration and fundraising leadership roles include Hunter College, the NYU Child Study Center, Cooper Union, and the Big Apple Circus. She has also taught at Marymount Manhattan College as an Adjunct Professor in Non-profit Management.
Following completion of her undergraduate degree at Harvard, Militello began a career in advertising. She received her Master's degree in Public and Private Management from the Yale School of Management with additional coursework in administration at the Yale School of Drama. Militello worked as a management consultant for Fortune 100 companies prior to moving to the non-profit sector. She also has theatre production experience, primarily in stage management and lighting, in both professional and volunteer musical theatre and opera organizations including Glimmerglass Opera and the Blue Hill Troupe.
Members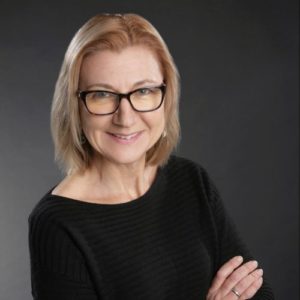 Karin Brookes
Early Music America
Pittsburgh, PA
Karin A native of the UK, Brookes worked in London, Philadelphia, and Glasgow before moving to Seattle with her family in 2011. Before moving to the USA, Brookes was assistant to Christopher Hogwood and manager of the Choir of Kings College, Cambridge. Brookes was Early Music Seattle's Development Director from 2015-2017, and she has also worked in Seattle for the Northwest Boychoir and Pacific MusicWorks. 
Brookes has a degree in French and Music from the Universities of Edinburgh and Cambridge, and a Master of Journalism degree from Temple University, Philadelphia.                                                                                                                         She lives in Seattle with her husband, Simon Woods.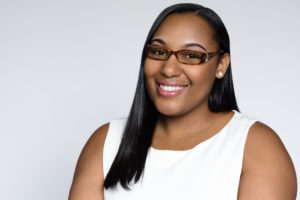 Ashley Walden Davis
Alternate Roots
Atlanta, GA
Ashley Walden Davis is the Managing Director at Alternate ROOTS and oversees the day-to-day activities of the staff, and operations, while working to achieve the long range goals and objectives of the organizational strategic plan, grounded in the ROOTS mission. Alternate ROOTS is a Southern based regional arts service organization with 40 years of history. As a member-driven national resource for artists and cultural organizers, we seek to champion social and economic justice and the work of people in our field.
Ashley, a North Carolina native, is an arts administrator, theater manager, mommy and wife with an affinity for working with community. Ashley lives in Georgia with her husband and son.
Currently, Ashley is an Association of Performing Arts Presenters (APAP) Leadership Fellow. Ashley is also a founding leader of the Next Generation National Arts Network, a coalition of artists and administrators from all over the United States who have set out to chart the course for being the future leaders of the arts field.
She holds a Master of Fine Arts Degree in Producing from the California Institute of the Arts and a Bachelor of Arts in Theatre Studies from Old Dominion University.
Ashley previously worked with Cornerstone Theater Company, Towne Street Theater, Virginia Stage Company and Elizabeth River Theater Company and served on the Board of Directors of Appalshop.
Some honors include Theater Communications Group (TCG) New Generations: Future Leaders Grant, Cornerstone Theater Company Paula Altvater Fellowship, LA Stage Alliance Ovations Fellowship and Arena Stage Fellowship.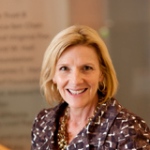 Catherine Dehoney
Chorus America
Washington, DC
Catherine Dehoney became President & CEO of Chorus America in the spring of 2015. She brings a wealth of experience in arts management and fundraising, having served most recently as the executive director for development at the Castleton Festival. Before her work at the Castleton Festival, Dehoney served as the chief development officer at Chorus America for over ten years. Prior to that, she was senior director of development at Gallaudet University. During her nine-year tenure there, she served as a member of the president's management team and the institutional advancement team.
Dehoney's professional career includes capital campaign management, development consulting for a variety of arts nonprofits, and fundraising positions at the League of American Orchestras, the Council for Advancement and Support of Education, and the Friends of the John F. Kennedy Center for the Performing Arts. Dehoney received her BA in music from the College of William and Mary and continues to be an avid singer, having sung professionally in church choirs and with a jazz band.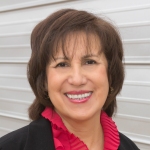 María López De León
National Association of Latino Arts and Cultures
San Antonio, TX
María López De León has been the Executive Director of the National Association of Latino Arts and Cultures (NALAC) for 13 years. In January 2013, President Obama appointed her to the National Council on the Arts, and in 2012 and 2013, she was named among the nation's 50 Most Powerful and Influential People in the Nonprofit Arts. She is a noted speaker and advocate for arts and cultural equity.
Under Ms. De León's leadership, NALAC launched the NALAC Fund for the Arts, the Transnational Cultural Remittances grant program, and the NALAC Diverse Arts Spaces program. She has grown NALAC's annual Leadership Institute and Latino Arts Advocacy Institute, and she also produced Visiones, a PBS documentary series with educational curriculum on Latino art and culture. Ms. De León is leading the efforts to renovate a historic site in San Antonio to become NALAC's national offices and a national arts leadership training institute.
Ms. De León serves on the boards and advisory councils of the First People's Fund, the Performing Arts Alliance, San Anto Cultural Arts, and Women of Color in the Arts.  Ms. De León is a fellow of the Rockwood Leadership Institute. She studied Journalism at the University of Texas at El Paso.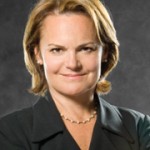 Teresa Eyring
Theatre Communications Group (TCG)
New York, NY
Teresa Eyring became Executive Director of Theatre Communications Group (TCG) in March 2007. Under her leadership, TCG has adopted a new strategic plan focusing on equity, diversity, and inclusion as well as audience and community engagement. TCG has articulated a new, unifying vision statement: "A better world for theatre. A better world because of theatre."
Eyring's theatre career includes service as the development director of the Woolly Mammoth Theater Company, assistant executive director of the Guthrie Theater, and managing director of the Wilma Theater. Eyring has spearheaded several capital campaigns, including a $32 million campaign for building renovation, construction of a second theatre space, and new programming at the Children's Theatre Company in Minneapolis where she served as managing director.
In addition to PAA, Eyring currently serves on the board of The Actor's Fund. Her honors include being named a "Woman to Watch" by the Twin Cities Business Journal in July 2005, and receiving the Distinguished Achievement Award in Management from the U.S. Institute for Theatre Technology in 2015. She holds a BA in International Relations from Stanford University and an MFA in Theatre Administration from Yale School of Drama.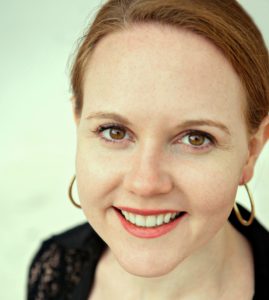 Amy Fitterer
Dance/USA
Washington, DC
Amy Fitterer has served as executive director of Dance/USA since January 2011. Under her leadership, Dance/USA has established the Institute for Leadership Training, a national mentorship program for emerging dance leaders; developed the Staff Residency Program, integrating Dance/USA staff into local dance communities for ecosystem analysis research; and created the Dance Business Bootcamp Program for dance artists working within budgets below $200,000.  In recent years, Dance/USA has re-designed its national re-granting program, Engaging Dance Audiences, to include support for a wider array of dance artists and organizations.  
In 2013, the Dance/USA Board of Trustees adopted core organization-wide values of equity, inclusion and diversity.  Fitterer is personally committed to imbedding these core values throughout all aspects of the organization.
Fitterer currently serves as the Board Chair for the Performing Arts Alliance, a national policy advocate for America's nonprofit performing arts organizations, artists, and allies.  The Performing Arts Alliance represents a member network of over 30,000 organizations and individuals.  In January 2014, she joined the Advisory Board for the Dizzy Feet Foundation whose mission is to support, improve, and increase access to dance education in the United States. Formerly trained in ballet and classical piano, Fitterer graduated from the Nutmeg Conservatory for the Arts in Connecticut and received a B.S. in piano performance from Indiana University School of Music. Fitterer holds an M.A. in arts administration from Teachers College, Columbia University in New York City.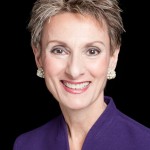 Margaret M. Lioi
Chamber Music America 
New York, NY 
Margaret M. Lioi joined Chamber Music America as Chief Executive Officer in June 2000. In her tenure, CMA has expanded its grant making, increased its endowment funds, implemented new professional development programs, and brought a greater awareness of the many styles of chamber music to new and diverse audiences throughout the country. Under her direction, CMA inaugurated the first annual National Chamber Music Month in May 2012, during which time over three hundred ensembles and presenters in all 50 states performed and presented the many varieties of chamber music, bringing increased public attention to the art form.
After receiving her Masters in Piano Performance from New England Conservatory, Ms. Lioi began her career as a professional pianist, focusing on vocal coaching and opera accompanying as well as on classical chamber music. She later received an MBA in Arts Administration from Binghamton University/SUNY. Prior to Chamber Music America, she served as Director of Development for Spoleto Festival U.S.A., Executive Director of The Eleanor Naylor Dana Charitable Trust, and Senior Director of External Affairs at The Public Theater/New York Shakespeare Festival. She serves on the Advisory Board of The Sphinx Organization and the University of Michigan's M-Prize.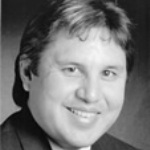 Abel Lopez
GALA Hispanic Theatre
Washington, DC
Abel López has served as GALA's Associate Producing Director for almost 30 years, during which time he has produced more than 65 shows and directed more than 30. He is a graduate of Harvard Law School, an adjunct professor at George Mason University, and a faculty member of the NALAC Leadership Institute.
Lopez currently serves as chair of the board of directors of Americans for the Arts and is also on the board of the National Association of Latino Arts & Cultures (NALAC). He has previously served as Chair of the D.C. Commission on the Arts and Humanities, Mid Atlantic Arts Foundation, and the Helen Hayes Awards.
Lopez's contributions to the arts have been recognized via the Richard Bauer Leadership Award from the Washington Performing Arts Video Archive, the Selena Roberts Ottum Award from Americans for the Arts and the National Endowment of the Arts, and The Washington Post Award for Distinguished Community Service.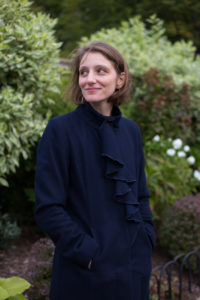 Vanessa Rose
American Composers Forum St. Paul, MN
Vanessa Rose's work in the performing arts has spanned from The Metropolitan Opera to The Knights orchestra, the Lark Play Development Center (for playwrights), and the International Contemporary Ensemble. She has led organizations through significant transitions: establishing new executive positions, building effective governance structures, clarifying mission-driven priorities, and strengthening communication strategies. As a consultant, Vanessa has helped to expand EarShot, the national orchestra program for emerging composers, through the American Composers Orchestra and partners American Composers Forum, League of American Orchestras, and New Music USA. In addition, she has helped groups such as the Talea Ensemble and Arco Collaborative through organizational transitions. Her participation in grant panels includes The Aaron Copland Fund for Music, Opera America's Female Composer Discovery Grants, and the Brooklyn Arts Council. In 2006, Vanessa Rose completed the League of American Orchestra's prestigious Orchestra Management Fellowship Program, which included residencies with the Dallas Symphony, Elgin Symphony, Aspen Music Festival and School, and San Francisco Symphony. A violinist, she attended Indiana University, Eastman School of Music, Mannes College of Music, and the Royal Conservatory in The Hague, The Netherlands.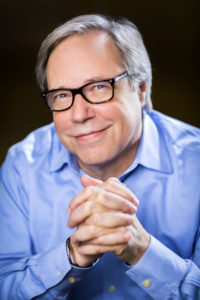 Jesse Rosen
League of American Orchestras
New York, NY

Since becoming President and CEO of the League of American Orchestras in 2008, Jesse Rosen has been a leading voice for the League's more than 2,000 member organizations and individuals, empowering them with knowledge and perspective to navigate a rapidly changing environment. Rosen has been instrumental in overseeing the League's renewed focus on developing research benefitting the entire orchestra field, and has created new initiatives in the areas of diversity, artistry, leadership development, governance, capitalization, and community engagement, including Ford Made in America, the Ford Musician Awards for Excellence in Community Service, Music Alive, and the American Orchestras' Futures Fund. Rosen serves on the boards of the American Composers Orchestra and the Performing Arts Alliance, and is a member of the National Center for Arts Research Board of Advisors. He is an experienced orchestra CEO who has served as general manager of the Seattle Symphony, executive vice president and managing director of the American Composers Orchestra, and orchestra manager of the New York Philharmonic. A trombonist, Rosen received his bachelor's degree from the Manhattan School of Music and pursued graduate studies at The Juilliard School.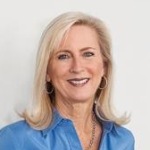 Cookie G. Ruiz, C.F.R.E.
Ballet Austin
Austin, TX
Cookie Gregory Ruiz has over 25 years of experience in strategic planning, organizational development, and non-profit fund-raising/management. She joined Ballet Austin in 1996 as Development Director, became General Manager in 1997, and Executive Director in 1999.
Since 2002, Ruiz has been a Certified Fund Raising Executive (C.F.R.E.) designated by the Association of Fundraising Professionals. Her community honors include Austin Business Journal's "Profiles in Power" Award and the Austin Community Foundation's Beverly S. Sheffield Award for Excellence as a Nonprofit Executive. Ms. Ruiz served as city-wide Chair of CreateAustin and as a City Council appointee to ImagineAustin's Citizen's Advisory Task Force.
Ms. Ruiz is the former national Chair of Dance/USA and currently serves on its Board of Trustees. Additional board service includes the Performing Arts Alliance, Texans for the Arts, and the Mayor's Better Austin Foundation. She is also a Fellow of The National Arts Strategies International Chief Executive Program.  Ms. Ruiz serves as a speaker, facilitator and presenter for a variety of leadership conferences.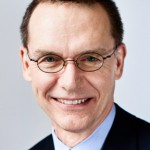 Roche Schulfer
Goodman Theatre
Chicago, IL
Roche Edward Schulfer is executive director of Goodman Theatre. On September 4, 2013, his 40th anniversary with the theater, Mr. Schulfer was honored with a star on the Goodman's "Walkway of Stars."
Schulfer has overseen more than 335 productions, including close to 130 world premieres. In partnership with the Goodman's Artistic Director, Mr. Schulfer established the theatre's core values of quality, diversity, and community engagement. Under Schulfer's tenure, the Goodman has received numerous awards for excellence, including the Tony Award for Outstanding Regional Theater.
Mr. Schulfer is a founder of the League of Chicago Theatres trade association for area theater companies and producers. He has served in leadership roles with Arts Alliance Illinois, Theatre Communications Group, and the League of Resident Theatres. Among the many recognitions of his work are the Vision 2020 Equality in Action Medal for promoting gender equality and diversity in the workplace and Honorary Doctor of Fine Arts degree from North Central College.
Mr. Schulfer is a member of the adjunct faculty of The Theatre School at DePaul University, and a graduate of the University of Notre Dame where he managed the cultural arts commission.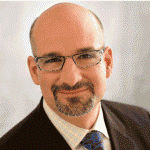 Marc A. Scorca
OPERA America
New York, NY
Marc A. Scorca joined OPERA America in 1990 as President and CEO. Under his leadership, OPERA America's membership has grown to nearly 2,500 organizations and individuals. The organization has launched an endowment to support new works and audience development activities; relocated its headquarters from Washington, D.C. to New York City; and built the National Opera Center, which opened in 2012. The Opera Center's audition recital hall was recently dedicated as Marc A. Scorca Hall in honor of his 25th anniversary with the organization.
Scorca was instrumental in the founding of Opera.ca and Opera Europa, OPERA America's sister organizations. A strong advocate of collaboration, Scorca has led several cross-disciplinary projects, including the Performing Arts Research Coalition and the National Performing Arts Convention. He was a member of the U.S. delegation to UNESCO and currently serves on the board of the Curtis Institute of Music and the Music Advisory Board of Hunter College. Due largely to Scorca's leadership, OPERA America was inducted into the American Classical Music Hall of Fame in 2013. Scorca is an alumnus of Amherst College, where he studied history and music.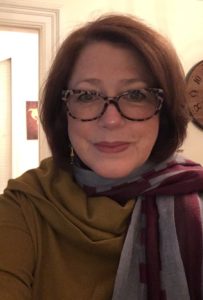 Deborah Steinglass
New Music USA
New York, NY
Deborah Steinglass, Interim CEO, joined the New Music USA staff in March 2013, as the Director of Development. Prior to that she was Executive Director of The Jazz Gallery, where she successfully relocated the organization after the rezoning of its building, and created and implemented new programs to support jazz musicians and their creative process such as The Woodshed at The Jazz Gallery and The Jazz Gallery Residency Commissions. Deborah has 30 years of experience as an arts administrator, primarily in music, and has a lifelong passion for contemporary music across multiple genres. A musician by training, she began her nonprofit arts career as Director of American Music Week and then became the first Director of Development for the American Music Center where, in the early 1990's,  she won planning and implementation grants for the first iteration of the AMC's new music website, and secured a major grant to implement a jazz initiative. Following that, she was Director of Development at Concert Artists Guild. In 1996, she began consulting to music organizations, including fundraising for the start-up and first five years of the national radio project From the Top. Deborah majored in piano performance at SUNY Albany and was a classroom music teacher and private piano instructor for many years. Though no longer performing in public, Deborah still enjoys playing the piano in the privacy of her home.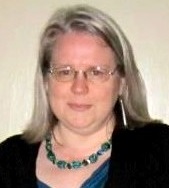 Alisha Tonsic
Network of Ensemble Theaters
Portland, OR
Alisha Tonsic is Executive Director of the Network of Ensemble Theaters (NET), a non-profit field leadership organization serving a national performing arts community of 350+ companies and individuals dedicated to ensemble practice and collaborative creation. She transitioned to the position in September 2015 after 10 years with NET, first as Board Treasurer, then as Managing Director.
Previously, Alisha served for 10 years as the first Managing Director for Sojourn Theatre (now part of the Center for Performance and Civic Practice), working in partnership with the ensemble and founding Artistic Director Michael Rohd.
Her prior arts administration experience includes positions in finance, fundraising, general management, program development, field research, and literary management/dramaturgy at American Repertory Theater, Berkeley Repertory Theatre, Manhattan Theatre Club, McCarter Theatre, and Theatre Communications Group.
Alisha has served as an independent non-profit arts consultant focusing on small- and mid-sized companies. She received a BA in Theatre and in English from Barnard College, Columbia University.