Officers
Vanessa Rose, Chair
American Composers Forum
Minneapolis, MN
Vanessa Rose joined the American Composers Forum (ACF) in January 2019. For more than a decade, Vanessa has been working with artists and organizations dedicated to living creators, including the International Contemporary Ensemble, the Lark Play Development Center, The Knights collective, the American Composers Orchestra, and Arco Collaborative. She has led organizations through significant transitions: establishing new leadership positions, guiding strategic transformation, and centering racial equity. She is Board Chair of the Performing Arts Alliance, a coalition of national performing arts organizations focusing on public policy and advocacy to ensure equitable participation in the arts.
Vanessa's past administrative experience includes positions at the Metropolitan Opera and League of American Orchestras, plus the League's year-long Orchestra Management Fellowship Program, which included residencies with the Dallas Symphony, Elgin Symphony, Aspen Music Festival and School, and San Francisco Symphony. She is a Western classical violinist and studied performance at Indiana University, Eastman School of Music (B.M.), Mannes College of Music (M.M), and the Royal Conservatory in The Hague, The Netherlands. Vanessa has two kids approaching their teenage years and is a lover of languages, travel, running, yoga, and biographies.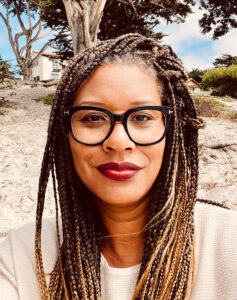 Lisa Richards Toney, Vice Chair
Association of Performing Arts Professionals
Washington, DC  
Lisa Richards Toney became President and CEO of APAP on July 1, 2020. Ms. Richards Toney brings more than 20 years of experience leading a range of small and large arts and humanities organizations, managing change, and building stability. She most recently served as Executive Director of the Abramson Scholarship Foundation and Deputy Director, later Interim Executive Director of the DC Commission on the Arts and Humanities. Her additional leadership experience includes Director, Writers and Schools at the Pen/Faulkner Foundation; Director, Literature to Life at The American Place Theatre; and the first Executive Director of the Debbie Allen Dance Academy. 
Ms. Richards Toney currently serves as the Strategic Planning Chair of the Mosaic Theatre Company of DC and Co-Chair of the DC Chapter of Jack and Jill of America's Jumoke Black History Festival. She was previously a booking and producing consultant for cellist Okorie "OkCello" Johnson, consultant for the Reel to Reel Filmmaker's Project for the Prince George's County Arts Council, and provided tour management and planning support for Moving Forward Dance Company/Dana Tai Soon Burgess. She received her Bachelor of Arts Degree in Drama and English as a Presidential Scholar from Spelman College, a Master of Arts Degree as a John Beinecke Scholar in Arts Education from New York University, and was awarded a Thomas J. Watson Fellowship to study Black Dance in London, as well as a Vilar Arts Management Fellowship with the John F. Kennedy Center for the Performing Arts.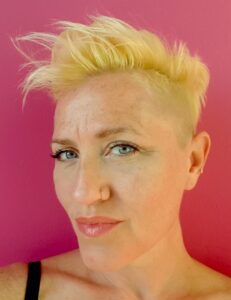 Caitlin Strokosch, Secretary
National Performance Network
New Orleans, LA 
Caitlin Strokosch was appointed President and CEO of the National Performance Network in 2016 and led the organization's strategic plan to make explicit NPN's commitment to building artists' power and advancing racial justice. Most recently, she served the Artist Communities Alliance—an international association of artist residency centers—from 2002 to 2016, where, as Executive Director, she was instrumental in creating the Artist Communities division at the NEA in 2008. As a board member of Grantmakers in the Arts from 2014 to 2020, she served on the committees for Racial Equity, Support for Individual Artists, and Finance. She is the former board chair of RIOT! and currently serves on the advisory committees of Transcultural Exchange and Crosshatch artist residency. Caitlin has a BA in music performance from Columbia College Chicago and a Master's in musicology from Roosevelt University, where her research focused on music as a tool for building communities of resistance. In her spare time, she makes tiny dioramas and plays the cello.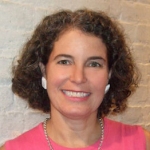 Betsy King Militello, Treasurer
National Alliance for Musical Theatre
New York, NY
Betsy King Militello comes to the National Alliance for Musical Theatre from Outward Bound where she was Vice President of Development, responsible for an $8M annual fundraising goal. Prior organizations in which she served in non-profit administration and fundraising leadership roles include Hunter College, the NYU Child Study Center, Cooper Union, and the Big Apple Circus. She has also taught at Marymount Manhattan College as an Adjunct Professor in Non-profit Management.
Following completion of her undergraduate degree at Harvard, Militello began a career in advertising. She received her Master's degree in Public and Private Management from the Yale School of Management with additional coursework in administration at the Yale School of Drama. Militello worked as a management consultant for Fortune 100 companies prior to moving to the non-profit sector. She also has theatre production experience, primarily in stage management and lighting, in both professional and volunteer musical theatre and opera organizations including Glimmerglass Opera and the Blue Hill Troupe.
Members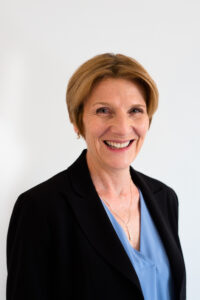 Catherine Dehoney
Chorus America
Washington, DC
As President and CEO since 2015, Catherine Dehoney brings a wealth of experience in arts management and fundraising. Prior to this role, she served as the executive director for development at the Castleton Festival. Before the Castleton Festival, Dehoney was the chief development officer at Chorus America for over ten years. Prior to that, she was senior director of development at Gallaudet University. During her nine-years there, she served as a member of the president's management team and the institutional advancement team. Her other experience includes capital campaign management, development consulting for a variety of arts nonprofits, and fundraising positions at the League of American Orchestras, the Council for Advancement and Support of Education, and the Friends of the John F. Kennedy Center for the Performing Arts. She is a member of the Performing Arts Alliance Board and the Development Advisory Committee for SMU-DataArts. Dehoney received her BA in music from the College of William and Mary and continues to be an avid singer, having sung professionally in church choirs and with a jazz band.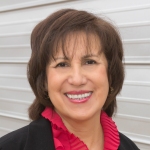 María López De León
National Association of Latino Arts and Cultures
San Antonio, TX
María López De León has been the Executive Director of the National Association of Latino Arts and Cultures (NALAC) for 13 years. In January 2013, President Obama appointed her to the National Council on the Arts, and in 2012 and 2013, she was named among the nation's 50 Most Powerful and Influential People in the Nonprofit Arts. She is a noted speaker and advocate for arts and cultural equity.
Under Ms. De León's leadership, NALAC launched the NALAC Fund for the Arts, the Transnational Cultural Remittances grant program, and the NALAC Diverse Arts Spaces program. She has grown NALAC's annual Leadership Institute and Latino Arts Advocacy Institute, and she also produced Visiones, a PBS documentary series with educational curriculum on Latino art and culture. Ms. De León is leading the efforts to renovate a historic site in San Antonio to become NALAC's national offices and a national arts leadership training institute.
Ms. De León serves on the boards and advisory councils of the First People's Fund, the Performing Arts Alliance, San Antonio Cultural Arts, and Women of Color in the Arts.  Ms. De León is a fellow of the Rockwood Leadership Institute. She studied Journalism at the University of Texas at El Paso.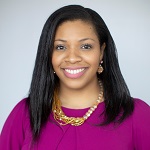 Kellee Edusei
Dance/USA
Chicago, IL 
Kellee Edusei became the Executive Director of Dance/USA in 2021. She joined Dance/USA in the fall of 2008 as the organization's Office Manager and Board Liaison and was promoted to Director of Member Services in the spring of 2009, maintaining her work as Board Liaison until 2019.
During her time at Dance/USA, Edusei designed and implemented the Membership Fellowship giving an early career arts administrator an opportunity to hone their skills; the "Special Membership Package," a recruitment campaign that surpassed goal and engaged the entire Dance/USA Board and team in the process; and a new revenue stream by maximizing Dance/USA's monthly Bulletin. She was part of the initial program design of Dance/USA's Dance Business Bootcamp, a program for dance artists working with budgets of $200,000 and below. 
She has served as a grants panelist for the Arts and Humanities Council of Montgomery County (MD), Alternate Roots (GA), and the Department of Cultural Affairs and Special Events (IL). 
Edusei currently serves on the Advisory Council for Women of Color in the Arts (WOCA), and is an alumna of artEquity's 2020 BIPOC Leadership Circle and  of American Express' 2014 Leadership Academy. She is a current participant of the New Strategies Forum at Georgetown's McDonough School of Business, supported by American Express.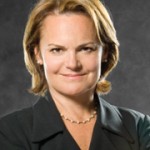 Teresa Eyring
Theatre Communications Group (TCG)
New York, NY
Teresa Eyring became Executive Director of Theatre Communications Group (TCG) in March 2007. Under her leadership, TCG has adopted a new strategic plan focusing on equity, diversity, and inclusion as well as audience and community engagement. TCG has articulated a new, unifying vision statement: "A better world for theatre. A better world because of theatre."
Eyring's theatre career includes service as the development director of the Woolly Mammoth Theater Company, assistant executive director of the Guthrie Theater, and managing director of the Wilma Theater. Eyring has spearheaded several capital campaigns, including a $32 million campaign for building renovation, construction of a second theatre space, and new programming at the Children's Theatre Company in Minneapolis where she served as managing director.
In addition to PAA, Eyring currently serves on the board of The Actor's Fund. Her honors include being named a "Woman to Watch" by the Twin Cities Business Journal in July 2005, and receiving the Distinguished Achievement Award in Management from the U.S. Institute for Theatre Technology in 2015. She holds a BA in International Relations from Stanford University and an MFA in Theatre Administration from Yale School of Drama.
Neeta Ragoowansi
Folk Alliance International
Kansas City, MO
Ragoowansi has been an attorney and music business professional for over thirty years, serving as a strategic advisor, business development resource, and legal counsel to entertainment and tech industry clients as well as in leadership and senior management roles for several music industry nonprofits. Neeta will be heading FAI, having most recently served as Senior Counsel, Legal & Business Affairs to nonprofit Global Citizen and will continue to serve in a volunteer capacity as President of Music Managers Forum – US (MMF-US) and a Global Co-Chair for Women in Music as well as Co-Chair of the Diversity, Equity & Inclusion Task Force for the American Bar Association's Forum on the Entertainment & Sports Industries.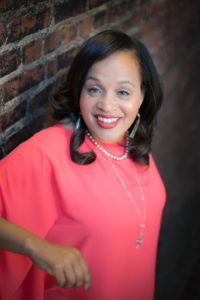 Lisa Hoffman
Artist Communities Alliance 
Providence, RI
Lisa Hoffman is the Executive Director of the Alliance of Artists Communities, an international association of 400+ artist residency programs and artist-centered organizations. She is the former Associate Director of the McColl Center for Art + Innovation, where she oversaw programs and strategic initiatives, community engagement, and the flagship Environmental Program. Prior to McColl Center, Lisa served as Director of Charlotte Nature Museum, and held positions as a science educator and mentor with the District of Columbia and Prince George's County Maryland Public Schools. Lisa has served on the boards of North Carolina Association of Environmental Education Centers, North Carolina Play Alliance, Jazz Arts Initiative, and Lakewood Trolley. In the Summer of 2015, she was appointed by President Barack Obama as a member of the National Museum and Library Services Board. Holding an MS degree in Biology and a BS degree in Botany from Howard University in Washington, DC, Hoffman is dedicated to social practice and the convergence of art and science as a vehicle to improve lives and effect systemic change.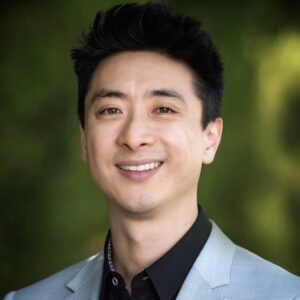 Kevin Kwan Loucks 
Chamber Music America 
New York, NY 
Representing a new generation of performing arts executives, Kevin Kwan Loucks has cultivated a distinguished leadership profile founded on artistic excellence, entrepreneurship, and innovative strategic design. Mr. Loucks was appointed CEO of Chamber Music America in 2021 after co-founding Chamber Music | OC and previously serving as Director of Business Development and Strategic Partnerships at the Philharmonic Society of Orange County, and Director of Innovation and Program Development at the Music Academy of the West.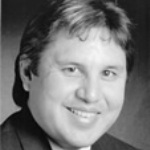 Abel Lopez
GALA Hispanic Theatre
Washington, DC
Abel López has served as GALA's Associate Producing Director for almost 30 years, during which time he has produced more than 65 shows and directed more than 30. He is a graduate of Harvard Law School, an adjunct professor at George Mason University, and a faculty member of the NALAC Leadership Institute.
Lopez currently serves as chair of the board of directors of Americans for the Arts and is also on the board of the National Association of Latino Arts & Cultures (NALAC). He has previously served as Chair of the D.C. Commission on the Arts and Humanities, Mid Atlantic Arts Foundation, and the Helen Hayes Awards.
Lopez's contributions to the arts have been recognized via the Richard Bauer Leadership Award from the Washington Performing Arts Video Archive, the Selena Roberts Ottum Award from Americans for the Arts and the National Endowment of the Arts, and The Washington Post Award for Distinguished Community Service.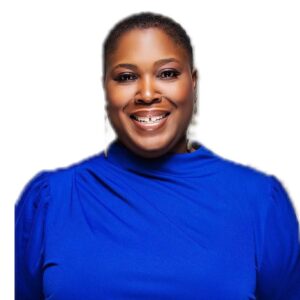 Natasha Moreland-Spears, MSM, CFRE
International Association of Blacks in Dance
Nashville, TN
Natasha R. Moreland Spears has vast experience in the for profit and nonprofit sectors working in print and radio media, public television, arts and culture, human services, and public health. She has advised organizations on resource development, operations, strategic planning, and marketing and communications. Natasha currently serves as the CoED of The International Association of Blacks in Dance and she is the Principal and Founder of The DreamChaser Group, a full-service consulting firm providing nonprofit strategy, development, and systems support, artist management and representation, production services, and project management. Natasha is also a partner in Metaphorically Speaking, a spoken word collaborative that has produced poetry slams and stage productions for more than a decade.
Most recently, Natasha served as the VP of Development, Nashville for the American Heart Association. Prior to joining the AHA team, Natasha served as the Development Director with the Dayton Art Institute, in Dayton, OH, where she successfully led the team to revenue growth during the pandemic and 18 months of lock down. Natasha also served as the Chief Executive Officer of the Boys & Girls Club of Dayton for more than 10 years and has worked in marketing and development for the Dayton Contemporary Dance Company and ThinkTV.
Natasha holds a master's in management from Indiana Wesleyan University and will receive her Doctor of Education from Grand Canyon University in the fall of 2023. She has more than 30 years of nonprofit and fundraising experience and is a Certified Fund-Raising Executive.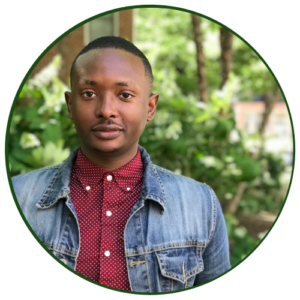 Omar Ingram
International Association of Blacks in Dance
Washington, DC
For more than 10 years, Omar has worked in both the commercial and not-for-profit arts sectors work with leading global influencers that include The Public Theater, STOMP/NYC, and Woolly Mammoth Theater Company, to support and unlock new opportunities to advance one of the world's leading arts influences – diversity in the arts.
His focus and passion have led to work with living legends that include Debbie Allen, George Faison, and Phylicia Rashad; serving IABD in a number of capacities from volunteer to Programs Director; and serving nationally as a consultant, facilitator, and non-profit board member and advisor.
Today, Omar co-leads IABD's growing team of changemakers in delivering vital arts programming and support that include the annual conference and festival, Comprehensive Organizational Health Initiative | Managing Organizational Vitality and Endurance (COHI | MOVE), FRWD, and The Equity Project: Increasing the Presence of Blacks in Ballet. In addition, he serves as a member of the Board of Directors for DC-based percussive dance organization SOLE Defined, and consultant to organizations that include Dayton Contemporary Dance Company.
A former 2019 Dance/USA Institute for Leadership Training (DILT) Fellow, Omar is a graduate of Howard University's College of Arts and Sciences Department of Theatre Arts (now, the Chadwick A. Boseman College of Fine Arts), and holds a Bachelor of Fine Arts in Musical Theatre and minor in Arts Administration.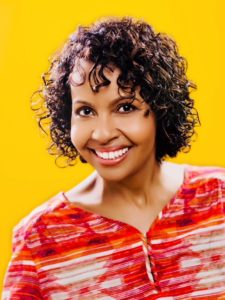 Michelle Ramos
Alternate ROOTS
Atlanta, GA – New Orleans, LA
Dr. Michelle Ramos brings a deep and incredibly robust diversity of experience to her role as Executive Director of Alternate Roots. Her background includes most recently working in criminal justice reform as Project Director of the Vera Institute of Justice, philanthropic work as a Program Officer at Women's Foundation of California and service organization leadership as Board Chair of Dance/USA.
In addition to being a licensed attorney, she has significant organizing experience and has committed her career to serving communities and individuals adversely impacted by issues of race, gender, disability, class, socio-economics, inequitable laws and systemic oppression.
Ramos, a retired professional ballet dancer has worked as an executive director for multiple non-profit arts organizations in many cities across the US and was Director of Dance/NYC from 2006-2010. She also serves on the boards of Dancing Grounds and BAR None in New Orleans.
She is the proud mother Broadway choreographer, Ellenore Scott, and since retiring from her own dance career, Ramos has continued to teach dance, has competed as an Ironman triathlete and now enjoys her southern New Orleans lifestyle.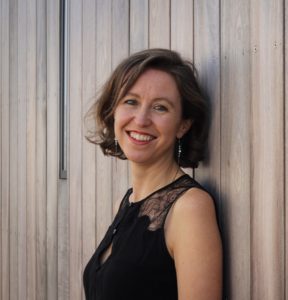 Vanessa Reed
New Music USA
New York, NY
Vanessa Reed became President and CEO of New Music USA in August 2019 following a decade with PRS Foundation, the UK's leading funder of new music and talent development. In this role, Vanessa launched an array of transformational programs which significantly increased support available to diverse music creators and repositioned the Foundation as a go-to international partner for major music collaborations. More recently, she co-founded the international Keychange initiative, which has won awards for its investment in female talent and campaign for a gender balanced industry.
Vanessa began her career in the late '90s working at the UK equivalent of the American Music Center followed by arts policy roles at the European Cultural Foundation (Amsterdam) and the European Commission (Brussels). More recently Vanessa was on the Board of Sound UK Arts, Protein Dance and the Royal Liverpool Philharmonic, where she Chaired the organization's diversity group.
In 2018, Vanessa was recognized on the BBC Radio 4 Woman's Hour Power List 2018 as the 3rd most influential woman in the music industry after Beyoncé and Taylor Swift.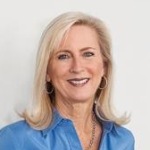 Cookie G. Ruiz, C.F.R.E.
Ballet Austin
Austin, TX
Cookie Gregory Ruiz has over 25 years of experience in strategic planning, organizational development, and non-profit fund-raising/management. She joined Ballet Austin in 1996 as Development Director, became General Manager in 1997, and Executive Director in 1999.
Since 2002, Ruiz has been a Certified Fund Raising Executive (C.F.R.E.) designated by the Association of Fundraising Professionals. Her community honors include Austin Business Journal's "Profiles in Power" Award and the Austin Community Foundation's Beverly S. Sheffield Award for Excellence as a Nonprofit Executive. Ms. Ruiz served as city-wide Chair of CreateAustin and as a City Council appointee to ImagineAustin's Advisory Task Force.
Ms. Ruiz is a former national Chair of Dance/USA and served 14 year on its Board of Trustees. Currently she serves as President of the Board of Directors of Texans for the Arts and President of the Mayor's Better Austin Foundation. Additional board service includes the Performing Arts Alliance, and Housing Works Austin. Ms. Ruiz is a Fellow of The National Arts Strategies International Chief Executive Program and serves as a speaker, facilitator and presenter for a variety of leadership conferences.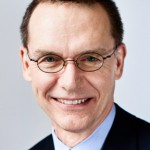 Roche Schulfer
Goodman Theatre
Chicago, IL
Roche Edward Schulfer is executive director of Goodman Theatre. On September 4, 2013, his 40th anniversary with the theater, Mr. Schulfer was honored with a star on the Goodman's "Walkway of Stars."
Schulfer has overseen more than 335 productions, including close to 130 world premieres. In partnership with the Goodman's Artistic Director, Mr. Schulfer established the theatre's core values of quality, diversity, and community engagement. Under Schulfer's tenure, the Goodman has received numerous awards for excellence, including the Tony Award for Outstanding Regional Theater.
Mr. Schulfer is a founder of the League of Chicago Theatres trade association for area theater companies and producers. He has served in leadership roles with Arts Alliance Illinois, Theatre Communications Group, and the League of Resident Theatres. Among the many recognitions of his work are the Vision 2020 Equality in Action Medal for promoting gender equality and diversity in the workplace and Honorary Doctor of Fine Arts degree from North Central College.
Mr. Schulfer is a member of the adjunct faculty of The Theatre School at DePaul University, and a graduate of the University of Notre Dame where he managed the cultural arts commission.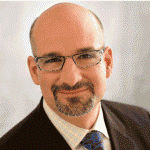 Marc A. Scorca
OPERA America
New York, NY
Marc A. Scorca joined OPERA America in 1990 as President and CEO. Under his leadership, OPERA America's membership has grown to nearly 2,500 organizations and individuals. The organization has launched an endowment to support new works and audience development activities; relocated its headquarters from Washington, D.C. to New York City; and built the National Opera Center, which opened in 2012. The Opera Center's audition recital hall was recently dedicated as Marc A. Scorca Hall in honor of his 25th anniversary with the organization.
Scorca was instrumental in the founding of Opera.ca and Opera Europa, OPERA America's sister organizations. A strong advocate of collaboration, Scorca has led several cross-disciplinary projects, including the Performing Arts Research Coalition and the National Performing Arts Convention. He was a member of the U.S. delegation to UNESCO and currently serves on the board of the Curtis Institute of Music and the Music Advisory Board of Hunter College. Due largely to Scorca's leadership, OPERA America was inducted into the American Classical Music Hall of Fame in 2013. Scorca is an alumnus of Amherst College, where he studied history and music.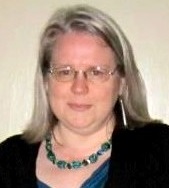 Alisha Tonsic
Network of Ensemble Theaters
Portland, OR
Alisha Tonsic is Executive Director of the Network of Ensemble Theaters (NET), a non-profit field leadership organization serving a national performing arts community of 350+ companies and individuals dedicated to ensemble practice and collaborative creation. She transitioned to the position in September 2015 after 10 years with NET, first as Board Treasurer, then as Managing Director.
Previously, Alisha served for 10 years as the first Managing Director for Sojourn Theatre (now part of the Center for Performance and Civic Practice), working in partnership with the ensemble and founding Artistic Director Michael Rohd.
Her prior arts administration experience includes positions in finance, fundraising, general management, program development, field research, and literary management/dramaturgy at American Repertory Theater, Berkeley Repertory Theatre, Manhattan Theatre Club, McCarter Theatre, and Theatre Communications Group.
Alisha has served as an independent non-profit arts consultant focusing on small- and mid-sized companies. She received a BA in Theatre and in English from Barnard College, Columbia University.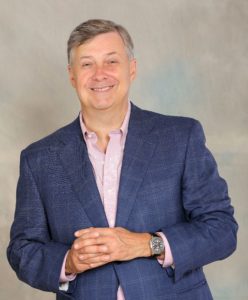 Simon Woods
League of American Orchestras
New York, NY
Simon Woods joined the League of American Orchestras as President and CEO in September 2020. Woods brings more than 30 years of experience working with orchestras. He is deeply committed to equity, to the role of arts organizations in community, and to nurturing the next generation of arts leaders. From the late 1980s to the late 1990s, he worked as a record producer at EMI Classics in London, where he initiated and produced recordings at Abbey Road Studios and on location with many of the world's foremost classical artists and ensembles. He has held leadership roles with The Philadelphia Orchestra, New Jersey Symphony Orchestra, Royal Scottish National Orchestra, Seattle Symphony, Los Angeles Philharmonic, and the Grand Teton Music Festival. In March 2020 he joined the Board of Directors of National Arts Strategies. Woods earned a degree in music from Cambridge University and a diploma in conducting from the Guildhall School of Music and Drama in London. Simon Woods was honored to become an American citizen in 2018.