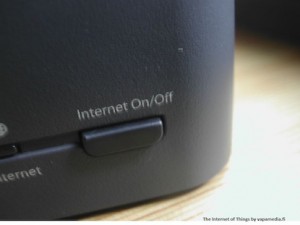 Net Neutrality: Preserving an Open Internet
Background on Net Neutrality Advocacy
The open Internet has created a level playing field and unprecedented opportunities for artists, cultural organizations, and creative entrepreneurs to promote their work or sell their products and services. Internet Service Provider (ISPs) can exert immense control over how Internet users' access sites and services. Without clear rules of the road, ISPs could potentially stifle users access to lawful content.
In December 2010, the FCC approved its Open Internet Order to preserve "net neutrality"—the principle that allows any Internet user to access the lawful content or application of their choosing without interference from an ISP. However, in January 2014, the U.S. Court of Appeals for the D.C. Circuit overturned portions of the Open Internet Order–but affirmed the FCC's authority to regulate broadband networks.
Following a public proceeding in 2014, the FCC received more than 4 million individual comments about net neutrality, the majority of which were in support of an established order. In February 2015, the FCC voted on new net neutrality rules. The rules were again challenged in court and in early December 2015, the D.C. Circuit heard oral arguments on the merits of the new rules. A final decision was made in June 2016, upholding the rules.
See the Net Neutrality Statement of Concern for background information and talking points about What's At Stake.
What's at Stake
Given the broad and bipartisan public support of net neutrality rules, Congress should monitor FCC activity and be prepared to take action to ensure that content creators and everyday users can continue to benefit from the open Internet and the innovations it inspires.
Back to top
What We're Asking For Right Now
We support responsive congressional efforts that preserve the Federal Communications Commission's (FCC) ability to preserve an open and accessible Internet while protecting copyrighted content. The viability of the arts and culture communities in the 21st century depends on our ability to compete on a level online playing field.
Back to top
Recent Activity
New Net Neutrality Rules in Effect
Jun 2015
On June 12, 2015, the Federal Communications Commission's (FCC) new Open Internet Order (Net Neutrality rules) officially took effect.  This took place after several petitions to stay were filed against the rules but were denied–including a petition denied by the same D.C. Circuit Court whose 2014 ruling ordered the FCC to re-write the rules.
The new Net Neutrality rules uphold three "bright line rules" for Internet Service Providers (ISPs): no blocking or throttling of legal content and no paid prioritization for content providers. For the first time, these rules apply to both mobile and fixed ISPs. Though these rules are in effect, petitioners may move forward in the D.C. Circuit Court with their appeals.
In addition to petitions to stay, the new Net Neutrality rules have seen challenges from Congress. The House Appropriations Subcommittee for Financial Services and General Government included legislation in its FY16 Appropriations Bill that would prohibit the FCC from using its FY16 funds for implementing Net Neutrality rules until certain court cases are resolved. The bill recommends the FCC be funded at $315 million, which is $25 million less than FY15. The full House Appropriations Committee approved the Subcommittee's bill on June 17.
Back to top
Archive
Looking for older information on this issue? Please visit the Archive