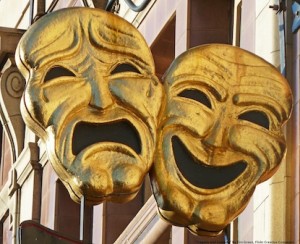 President-elect's Budget Blueprint Would Defund NEA
Jan 2017
Advocacy Update
The Hill reported on January 19 that President-elect Trump's budget blueprint would eliminate funding for the National Endowment for the Arts, National Endowment for the Humanities, and several other programs and agencies with the goal of reducing federal spending by trillions over the next decade. This is concerning news in the least, but know that this is just the start of the federal appropriations process. While the president's budget will not be released until April, the House and Senate will each conduct budget negotiations. Each chamber must pass its own spending bills and then come to agreement on total federal spending for each fiscal year. Once spending bills are agreed upon, they must be signed into law by the president.
It's important that you be in contact with your lawmakers so that they are aware of the work you do in your communities with the support of NEA funding. Arts organizations provide many key services to communities that provide education, support cultural awareness, and contribute to overall well being. If you have a new lawmaker in office, take the time to write or call and introduce your organization and share the work that you do. You can find contact information for your lawmaker's local and Capitol Hill offices here; see our list of new (freshmen) members of this Congress.
PAA is working with a national coalition of arts advocates throughout the year and during the appropriations process. We'll keep you updated on the federal budget progress and call on you to take action for the arts as the process unfolds.