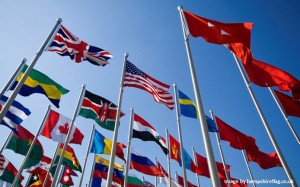 PAA joins the Alliance for International Educational and Cultural Exchange
Mar 2015
Recent Activity
To strengthen its efforts in advocacy for international artistic cultural exchanges, PAA joined The Alliance for International Educational and Cultural Exchange. The Alliance is an association of 90 nongovernmental organizations comprising the international educational and cultural exchange community in the United States.
As the only collective public policy voice of the international exchange community, the Alliance promotes the growth and impact of exchange programs by engaging in advocacy, providing member development opportunities, and building public awareness of the power of exchange.
PAA participated in The Alliance's Advocacy Day in early March and spoke with congressional staff members about the importance of artistic cultural exchanges for international diplomacy.