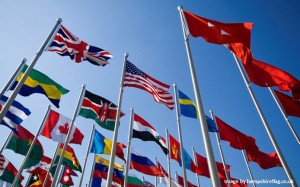 House Approves Increase for Citizen Exchanges
Jun 2015
On June 11, the House Appropriations Committee approved the FY16 State, Foreign Operations, and Related Agencies bill at $582.531 million. This bill contains funding for the Office of Citizen Exchanges which operates international artistic cultural exchange programs–such as DanceMotion USA and Arts Envoy–at the State Department's Bureau of Educational and Cultural Affairs.
Though the overall amount of this bill is both less than the President's FY16 request and less than FY15 enacted levels, the amount appropriated to the Office of Citizen Exchanges, $102 million, is an increase over both the President's request ($90 million) and FY15 enacted levels ($100 million). 
PAA advocates with the greater arts community for Congress to approve $110 million for cultural exchanges in FY16. Stay tuned for updates as the Senate considers its State and Foreign Operations bill, likely to occur after the July 4th recess.