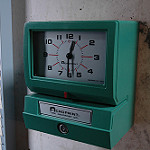 Department of Labor Proposes New Overtime Rules
Sep 2015
Recent Activity
The U.S. Department of Labor (DOL) has proposed new rules that would increase the number of employees qualifying for overtime compensation.
The proposed rules would require employers to pay time-and-a-half wages to salaried employees earning up to $50,440 (or $970/week) when they work more than 40 hours per week. This salary threshold is more than double the threshold in current law, which is $23,660 (or $455/week). Currently, salaried employees earning more than that amount are considered exempt, and are not entitled to overtime pay. While there are no specific proposed changes to the "duties test" which describes the white collar exemption for overtime pay, the IRS invited comments on the topic.
Independent Sector–a national coalition of over 500 public charities, foundations, and corporate giving programs–submitted comments on behalf of the nonprofit sector regarding concerns over  the costs of implementing the new rules, while also supporting the general impulse to offer a "living wage." Independent Sector's comments urged DOL to consider a phased-in implementation of the new threshold increase, to account for regional economic and marketplace differences, and to host a period for comments should any changes be made to the duties test. PAA is a member of Independent Sector.
The new rules may take effect by mid-2016. In the event that they do become final, arts organizations can prepare now by:
updating job descriptions to accurately reflect job duties;

discussing approaches to work schedules and pay rates
We will continue to share information with you as we learn more about the final rules.
(Photo Credit: Bernard Polet, Flickr Creative Commons)