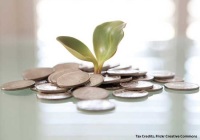 CGC "100 Years of Giving" Capitol Hill Day
Mar 2017
Recent Activity

From left to right: Richard Foltin, AJC Global Jewish Advocacy; Joel Simon, LifeBridge Health; Dustin Williams, John Hopkins University; Cristine Davis, Perfoming Arts Alliance; Najean Lee, League of American Orchestras
On February 16, PAA joined more than 200 leaders from across the nonprofit sector on Capitol Hill for the Charitable Giving Coalition's "100 Years of Giving" advocacy event. This year marks 100 years of the charitable deduction, an important tax incentive that ensures that our nation's charities-including nonprofit performing arts organizations-are able to receive the funds necessary to fulfill their essential philanthropic missions.
The event focused on educating lawmakers about the need to protect the full scope and value of this giving incentive by describing the impact nonprofit organizations, including the arts, make in their communities with support from private giving. PAA shared with lawmakers examples of the work our members are doing with charitable donations, explaining that on average, nonprofit arts organizations receive 40% of their revenue from charitable donations.
PAA is asking Congress to not only preserve the full scope and value of the charitable deduction but also to expand access to the charitable deduction and to encourage giving by more people as it begins comprehensive tax reform.