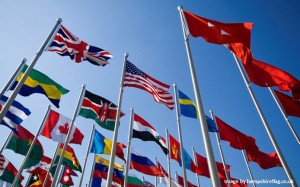 Apply to Adminster State Department Cultural Exchange Programs
May 2016
Recent Activity
The Bureau of Educational and Cultural Affairs (ECA) at the State Department is inviting proposals from public and private U.S. organizations to administer three international exchange programs: Hip Hop Collaboration and Community Arts Incubation Creative Arts Exchange programs (CAE), and Arts Envoy.
CAE initiatives are arts-based people-to-people international exchanges that support and further U.S. Department of State foreign policy objectives. The Hip Hop Collaboration program will engage hip hop artists for artistic collaboration, entrepreneurial skills-building, and outreach to youth to explore and address conflict resolution strategies.  The Community Arts Incubation program will send approximately six to eight American artists abroad to collaborate with local youth and under-served populations on community-based art projects in new media and/or digital arts. Applicants must be U.S. non-profit arts and educational organizations.  Apply here by Thursday, May 26, 2016.
The Arts Envoy exchange program annually enables approximately 200 American artists and cultural experts (either individuals or groups) to travel abroad to engage and consult with key foreign audiences through performances, workshops, meetings, seminars, and appearances in foreign media. Full details can be found here. Applicants must be U.S. public or private organizations. Apply here by Friday, May 27, 2016.