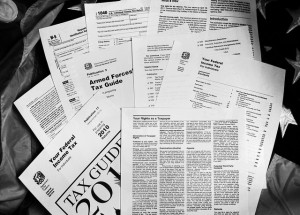 Advocacy Victory with the IRS!
Jan 2016
Advocacy Update
On January 7, the IRS announced that it will withdraw its proposal for a new procedure that would establish a voluntary process for nonprofits to substantiate gifts of $250 or more from individual donors!
The agency received over 38,000 comments from the nonprofit sector opposing the regulations which would have required nonprofits to collect the social security or taxpayer identification numbers of donors. 
PAA alerted you to this issue last month and many of you submitted comments to the IRS about potential administrative burdens to your organizations, concerns for the security of donors' private information, and effects on your relationships with donors. Your voices were heard. Thank you for your advocacy!
This victory is a great way to start 2016. PAA encourages you to join our advocacy efforts this year by continuing to speak up for the arts.
Image credit: Franklin Fischer via Flickr