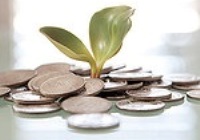 Advocacy Update: IRA Charitable Rollover
Dec 2014
Recent Activity
PAA and other charitable giving advocates have been urging Congress this year to reinstate the IRA Charitable Rollover; recently, there has been much activity in Congress on this issue:
Rollover Not Made Permanent:
On December 11, the House voted on H.R. 5806-the Supporting America's Charities Act-which would make the IRA Charitable Rollover permanent along with two other charitable giving incentives. This bill did not succeed.
Rollover Reinstated and Extended
On December 3, the House passed H.R. 5771, the Tax Increase Prevention Act of 2014, which retroactively renews and extends the rollover and other charitable giving incentives through the end of 2014. The Senate passed the same legislation on Dec. 16 and the bill now awaits the President's signature.