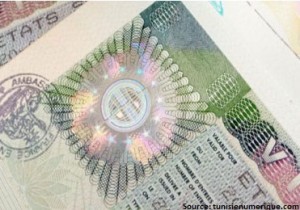 International Artist Visa Processing
Write to your lawmakers and ask them to enact the ARTS provision to improve the artist visa process!

Background on International Artist Visa Advocacy
Many U.S. nonprofit performing arts organizations partner with guest artists from abroad for performances and educational projects, creating enriching international cultural experiences in their communities. Petitioners often navigate an uncertain process for gaining approval for O and P visas to bring those artists to the United States. Difficulties include lengthy processing times, inconsistent interpretations of requirements, and unwarranted requests for further evidence.
In February 2016, the Arts Require Timely Service Act (ARTS) was reintroduced in the Senate by Sen. Orrin Hatch (R-UT) and Sen. Patrick Leahy (D-VT). The bill (S. 2510) would make the visa process more reliable and affordable. It would require that if a petition filed on or behalf of a U.S. nonprofit arts organization isn't processed within the 14 days required by statute, USCIS would have to treat that petition as a Premium Processing case free of charge.
The nature of scheduling, booking, and confirming highly sought after guest soloists and performing groups requires that the timing of the visa process be efficient and reliable. PAA is working to raise awareness in Congress of the need for an improved visa process with the goal of the ARTS Act being signed into law.
For more talking points and background information, see the Artist Visa Advocacy Issue Brief.
What We're Asking For
We urge Congress to:
Enact the Arts Require Timely Service (ARTS) provision, which will require U.S. Citizenship and Immigration Services (USCIS) to ensure timely processing of petitions filed by, or on behalf of, nonprofit arts-related organizations.

Take steps, in cooperation with the Administration, to persuade USCIS to take ongoing immediate administrative action to improve the artist visa process.
Back to top
Recent Activity
New Executive Order Banning Travel Takes Effect March 16
Mar 2017
Artists from Abroad provides this update on the Administration's new executive order restricting travel to the US for foreign nationals from Sudan, Syria, Iran, Libya, Somalia, and Yemen: 
"The White House has revoked the executive order announced on January 27, 2017 and has issued a new executive order that takes effect on March 16, 2017. According to the U.S. Department of Homeland Security (DHS), beginning on March 16 and, "(f)or the next 90 days, foreign nationals from Sudan, Syria, Iran, Libya, Somalia, and Yemen who are outside the United States on the effective date of the order, do not currently have a valid visa on the effective date of this order, and did not have a valid visa at 5:00 eastern standard time on January 27, 2017, are not eligible to travel to the United States."
Back to top
Archive
Looking for older information on this issue? Please visit the Archive